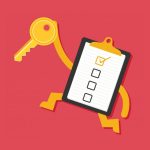 Keyword Research
£49.00
In-Depth Analysis of your niche and hand-picked best keywords to use that have low competition.
Description
With all the talk in the SEO world today about content and social signals it's easy to forget a little thing that happens to be the foundation of SEO:  keyword research.
I'm not exaggerating when I say that without keywords, there's no such thing as SEO.
Keywords are like a compass for your SEO campaigns: they tell you where to go and whether or not you're making progress.
They also help you figure out the behaviour of your target market. In fact, keyword research is just market research for the 21st century.
Included in this service:
In-Depth Analysis of your niche.
Handpicked Best 300 key-words and their stats (search volume, competition, CPC and more)
Top 15 Key-words to start your S.E.O campaign with
---
Only logged in customers who have purchased this product may leave a review.