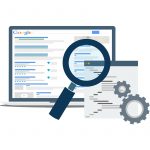 3 Month SEO Campaign
£500.00
An affordable and effective SEO campaign to get you ranking in Google searches. See full details below….
Description
When it comes to SEO, it is not something that you can simply "make some quick changes" to a website and you're on page one of google. If only it was that simple. With the never ending changes to the Search Engines Algorithms, we have to keep up to date with all the latest ranking factors to ensure our websites maintain their position in Search results.
This package is for a 3 month SEO campaign and includes all of the following: 
Website Index (Once the OnSite SEO is complete we submit your website to be indexed into the Google search engine).
Competitor Research (Seeing what your competitors are doing to rank and what brings them the most traffic).
Keyword Research ( Finding the best possible keywords to rank for your business. Keywords are chosen around what services your business offers).
Content Writing (Optimizing content with Keywords for SEO purposes. We create and write content for services that you offer in a way that it ranks high in the search engines. Adding new content to a website is a great way to increase the amount of visitors).
Website Speed (Search engines love a website that has a fast loading speed. According to google a website's loading speed should be around 6 seconds. We improve your website's site speed to improve rankings).
OffSite SEO, This includes Link building to Web Directories, related websites, forums, blogs and guest posting.
Building High PR (Page Ranking) Back links. Link building builds strength to your website URL which tells Search engines that it should rank higher. We only create back links on sites that are at least PR8 or higher and try to use .edu and .gov sites when possible. This gives your website more "authority" over your competition.
Video Marketing. YouTube is a powerful way to promote your business, especially now that YouTube videos are included in Google Searches. We create a relevant video to promote your business.
Banner Adverts. 5 professionally designed banners that can be used to promote your website on other sites, such as forums.
Traffic Reports – We setup and provide access to Google Analytics.  This shows you how many visitors your website has received, how long they stayed on the website and their behaviour, such as the pages they visited.
---
Only logged in customers who have purchased this product may leave a review.