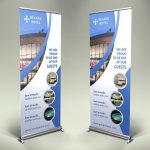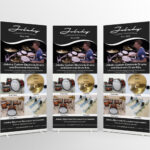 Roll-up / Pull-up Banner
£39.99
Eye-catching promotion at any event!
Simple, but effective – roller banners can be designed to meet a range of practical and aesthetic needs from outlining your personal branding, to boosting your corporate event.
Description
Perhaps the most obvious benefit of a roll up banner for your marketing campaigns is that it catches the eye. A roller banner is informative and engaging. It allows your audience to soak up your message without having to read their way through walls of text.
A unique benefit of Roller Banners is that they're highly durable. A great-quality banner can be used time and time again, making them a cost-effective solution for marketing. After all, you simply need to roll your banner up when you're finished using it, and you can take it with you wherever you go.
---
Only logged in customers who have purchased this product may leave a review.